Speak to our experts



Big Build is our quarterly publication tracking legislative and regulatory reform and other developments affecting the construction and infrastructure sector. We offer market-leading expertise and a seamless service for all your project needs – from financing, planning and consent through to all stages and facets of the construction process.
Contents
Construction – Government and regulatory
Reducing emissions in the construction sector
The Ministry of Business, Innovation and Employment (MBIE) is developing proposals for how the construction sector (which now accounts for around 20% of New Zealand's carbon footprint) can contribute to the goal of achieving net zero carbon emissions by 2050. 
The consultation is in two parts.
New building construction – embodied emissions
MBIE is proposing to progressively regulate the embodied carbon emissions associated with the construction materials used in all new buildings. Initially this would require only that a proposed building's emissions load is calculated and that this data is held by a national repository and may also be published.
Further down the track (although no specific timeframes are proposed), caps would be set – and progressively increased – on whole-of-life embodied carbon emissions, with compliance a condition of building consent.
New building operational efficiencies
MBIE is consulting on a framework for improving the operating efficiency of buildings during occupancy, with a particular focus on carbon emissions, water usage and indoor environmental quality. This would be achieved through the building consent process by setting:
mandatory operational carbon emissions caps (per square metre per annum), calculated by reference to a building's fossil fuel, electricity and water/wastewater usage
a mandatory potable water usage cap (per square meter per annum), and
measurable requirements for indoor environmental quality.
These would be reviewed and tightened regularly, until 2035 when the final caps/requirements would be set.
MBIE is also considering emissions reporting, ongoing commissioning requirements, and post occupancy evaluations for new building stock.
Submissions close at 7pm on Sunday 11 October.
Government procurement to encourage sustainable building
The Government has agreed a new procurement rule which will require 138 departments and agencies to accept the tender offering the lowest upfront carbon emissions across materials and construction processes when contracting for new buildings.
There will also be an accelerated procurement process to help get projects up and running.
Research throws shade on 'green certified' ratings
Researchers at The University of Auckland are questioning the accuracy of Homestar, the national building ratings tool established by the New Zealand Green Building Council.
Their findings are based on a case study of 30 newly constructed, code compliant and green certified social houses in Auckland which showed that all 30 dwellings "spent the majority of winter colder than the World Health Organisation's healthy temperature of 18˚C, with relative humidity outside the healthy range of 40-60%, over 80% of the time".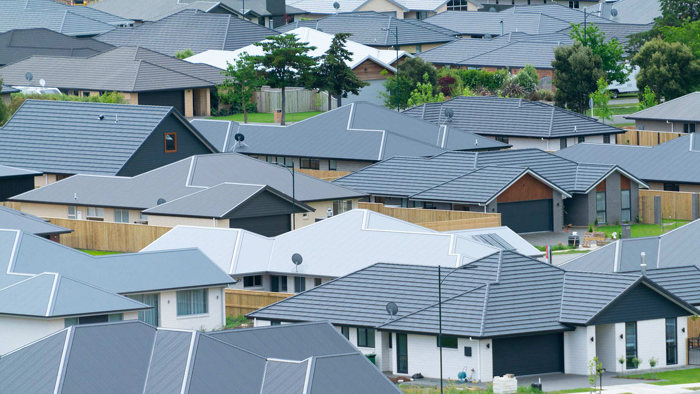 Researchers are questioning the accuracy of some 'green certified' rating tools used by the building industry to measure the warmth and efficiency of New Zealand houses.
Border restrictions on 'critical workers' loosened
The Government has loosened the "other critical workers" category in its COVID-related immigration restrictions so that the skills must now be "not readily obtainable" in New Zealand, (rather than unobtainable), and may have been obtained here (provided the person has gained experience overseas which brings a "unique expertise" to New Zealand.
Loan scheme for earthquake prone apartment owners
The Government will provide loans through Kāinga Ora of up to $250,000 for eligible unit owner occupiers toward the costs of earthquake strengthening. The scheme is targeted to people who can't get finance elsewhere without significant financial hardship or without having to sell their home.
Climate Change Commission – first advice on climate budgets due on 1 February
The Climate Change Commission will release a package of advice for consultation from 1 February to 16 March 2021 but promises 
you'll be hearing plenty from us before then though as we'll be sharing as much of our thinking as we can, as early as we canClimate Change Commission
The package will contain:
the first three emissions budgets, covering the period to 2035
advice that will form the first emissions reduction plan
advice on the reductions which might be needed in the future in biogenic methane, and
a review of New Zealand's first Nationally Determined Contribution under the Paris Agreement.
EQC reform
The Government has accepted in principle the 70 recommendations of the Dame Silvia Cartwright-led Public Inquiry into the Earthquake Commission (EQC) following significant public unhappiness with EQC's management of the Christchurch quakes.
Legislation is expected in 2021. The Government has already signalled a willingness to raise the EQC cap on residential building cover, now set at $150,000 plus GST. Dame Silvia did not recommend a specific increase but the figure being bandied about is $400,000 plus GST, which would probably do the job for all but the most damaged houses.
Other proposed changes include:
determining how a managed repair programme might be initiated and put in place, and whether EQC should be the lead agency, and
identifying how the legislation might be amended to provide

greater certainty around the completion of works
quality assurance, and
future resilience post-repair.

The 70 recommendations of the Dame Silvia Cartwright-led Public Inquiry into the Earthquake Commission have been accepted by the Government.
RMA's days numbered
Initial reaction to the Randerson Report, recommending the replacement of the Resource Management Act (RMA), has been strongly positive across the political establishment and from both environmental and business groups.
This suggests that, whatever the election outcome, the RMA's days are numbered.
The Report's specific recommendation is that the RMA be replaced by two Acts – a Natural and Built Environments Act (NBEA) and a Strategic Planning Act.
NBEA
The NBEA would retain many of the RMA's principles but would have a positive focus on achieving high quality outcomes – specified in relation to natural and built environments, rural areas, tikanga Māori, historic heritage, natural hazards and climate change.
Mandatory national direction would guide how these matters must be reflected in plans, including through the use of targets. There would also be a requirement to establish environmental limits or minimum environmental standards for certain resources (air, water, soil, biodiversity).
Decision-makers would be required to give effect to the principles of the Treaty (rather than just to take account of them, as now).
Regional councils and territorial authorities would be required to produce one combined regulatory plan for each region – a provision which would telescope the more than 100 RMA policy statements New Zealand has now down to just 14 while avoiding the parochial politics attached to trying to force council amalgamation.
The higher level content for these plans would be set through national direction and regional spatial strategies, and the structure and format would be prescribed through national planning standards. The process to develop them would be modelled on the approach used for the Auckland Unitary Plan and would involve an Independent Hearing Panel (IHP), a joint committee of delegates from each local authority in the region, a representative from the Department of Conservation, and representatives from mana whenua.
The joint committee would determine the form of the combined plan for notification and decide whether to accept the IHP's recommendations.
An independent audit would be done of the proposed plan before it was notified to ensure quality and adherence to the requirements of the Act and national direction. Submissions would be heard by the IHP, with appeal rights to the Environment Court.
The consenting system would better differentiate between activities that require a robust environmental impact assessment and those with only localised effects that could be determined by a simpler alternative dispute resolution process.
The present focus of notification decisions on minor effects would be removed. Information requirements would be proportionate to the nature and complexity of the activity.
Compliance, enforcement and monitoring functions would be better resourced, consolidated into regional hubs with national oversight, and supported by higher penalties.
The Strategic Planning Act
The Strategic Planning Act would promote the strategic integration of legislative functions across the resource management system, including the proposed NBEA, the Local Government Act, the Land Transport Management Act and the Climate Change Response Act.
It would require the development of long-term regional spatial strategies, jointly developed and agreed by central government, councils and mana whenua (with a Ministerial decision-making power to resolve disputes).
New Directions for Resource Management in New Zealand
New exemptions for building consent
The Government has added to the building work for which a building consent is not required. The new exemptions are listed in the Order in Council below.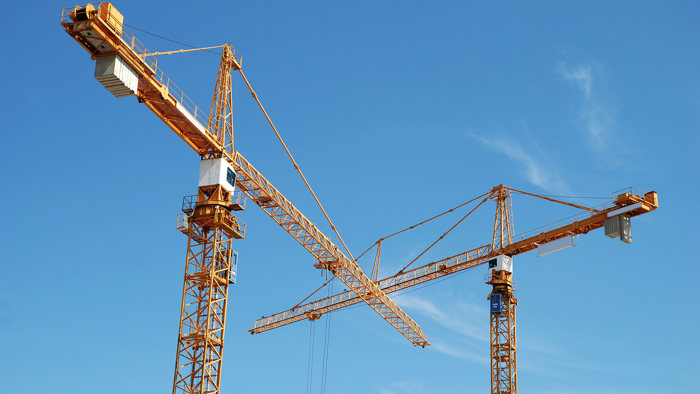 New exemptions for building consent are listed in the Order in Council.
Construction – Industry
Survey
The 2020 Construction Industry Survey paints a picture of a sector with confidence in its own resilience but reeling from COVID-19, constrained by skill shortages, and highly reliant on public sector contracts as the Government ramps up investment in infrastructure to help carry the economy through the recession.
The online survey, conducted by Colmar Brunton for Teltrac Navman and Civil Contractors New Zealand, attracted 188 responses.
Of the sample, 59% were confident of their business's ability to survive; 29% were confident of the outlook for the construction industry, and 19% had confidence in the New Zealand economy.
COVID-19 weighed heavily on growth expectations with only 23% expecting to increase turnover in the next 12 months (against 52% last year), and 29% expecting that their turnover could shrink by more than 10% (against 6% in 2019).
The main challenge, identified by 25% of respondents, was availability of skills and workers.
Construction and Infrastructure Centre of Vocational Excellence
The Construction CoVE, formed under the Government's new vocational education model, will be led by a consortium including the Construction Sector Accord, Manukau Institute of Technology, Unitec, Te Wānanga o Aotearoa, Ara Institute of Canterbury, BCITO, The Skills Organisation, the New Zealand Construction Industry Council, Vertical Horizonz and Connexis.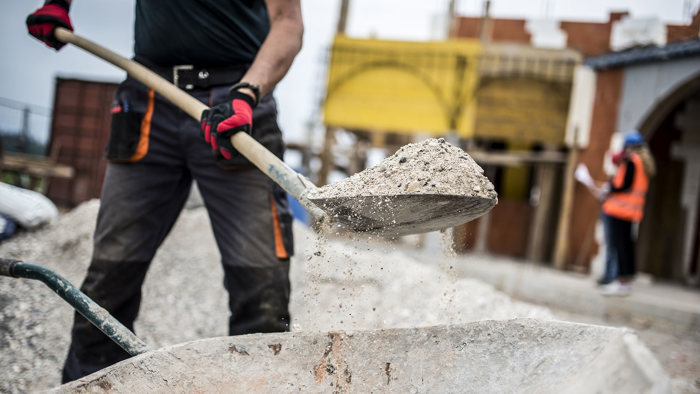 The Construction Centre of Vocational Excellence, formed under the Government's new vocational education model, will be led by a consortium.
Infrastructure
Review of Transmission Gully PPP
The Government has asked the Infrastructure Commission to oversee an "urgent and wide-ranging review" into the Transmission Gully project.
GPS on land transport for 2021
The latest Government Policy Statement (GPS) on land transport 2021 comes with a $48b price tag but rules out any increases to Road User Charges or petrol taxes during 2021 to 2023. The GPS cannot direct funding for specified projects but sets funding ranges to guide spending decisions.
Components include:
a $510m boost to for state highway maintenance
an additional $500m for rail, and
$10b for the Road to Zero safety strategy.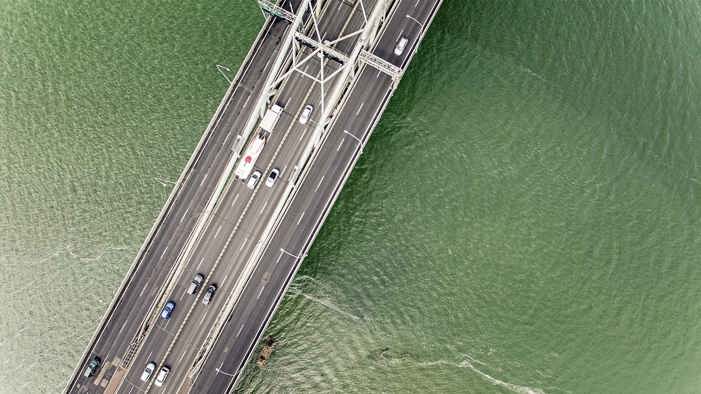 The latest Government Policy Statement on land transport 2021 comes with a $48b price tag.

"Shovel ready" project list
The first tranche of "shovel ready" projects accepted for the Budget 2020 $3b infrastructure stimulus package was announced on the Crown Infrastructure Partners website on 23 July.
All approvals were in principle only and subject to contract negotiation. Investment values were also subject to change.
The list was released after Infrastructure New Zealand issued a press statement saying employment and business survival were being put at risk by the lack of certainty.