Speak to our experts



Workplace Watch is an occasional publication tracking legislative and regulatory reform in relation to workplace law.
The Government's busy labour market reform agenda continues to be a strong Workplace Watch theme. In this edition we report on the new whistleblower protections and provide updates on the Fair Pay Agreements legislation, the income insurance scheme, and proposals to clarify the distinction between employees and genuine contractors.
Other items include advice from the Business Leaders Health & Safety Forum on effective (and less effective) mental health interventions, a UK Court finding that to call a man "bald" is sex-related harassment, and a UK report on the three "crises" that businesses will need to manage to retain talent during the "Great Reshuffle" following the pandemic – a phenomenon also being experienced in New Zealand.  
Stronger protections for whistleblowers
Whistleblowers have stronger protections under the new Protected Disclosures Act 2022, which came into effect on 1 July. These include:
an easier disclosure process
extended grounds under which a protected disclosure can be made, and
removal of the requirement to lodge the complaint with the employer first.
View the Ministerial announcement and the Te Kawa Mataaho (Public Service Commission) explainer
Income Insurance Scheme one step closer
Budget 2022 allocated $60m toward the establishment costs of setting up Labour's proposed Income Insurance Scheme. This funding will go to ACC which has been tasked with doing the necessary work.
The allocation required legislation, passed as part of the budget package after an acrimonious debate with National and Act voting against while the Greens abstained. Labour hopes to have the scheme in place by 2024 but – obviously – much will depend on the 2023 election result.
Paid parental leave entitlements up
Paid parental leave entitlements were raised from $621.76 to $661.12 a week on 1 July.
See more on the Employment New Zealand website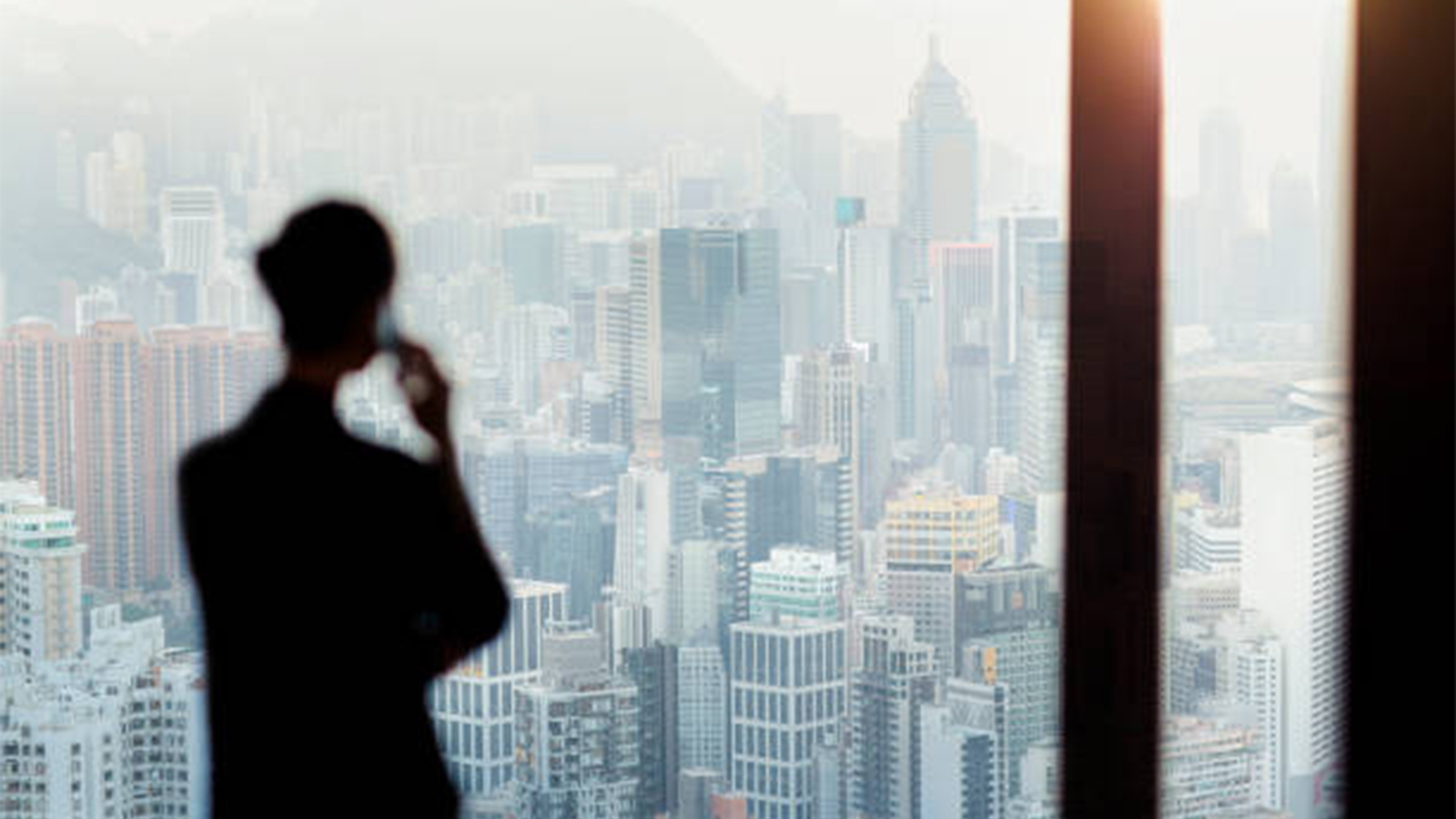 Progress on sexual harassment Personal Grievance Bill
A member's Bill to extend from 90 days to 12 months the period in which a personal grievance (PG) can be laid for sexual harassment has passed its first reading.
The Bill, sponsored by Labour MP Deborah Russell, has been referred to the Education and Workforce Committee. 
Read the Bill
Fair Pay Agreements Bill update
The Fair Pay Agreements Bill is now at the select committee stage and is due to be reported back by 5 October, for passage before the end of this year.
See MBIE's update
Better protections for contractors next on the agenda?
The Council of Trade Unions has welcomed "indications" from Workplace Relations and Safety Minister Michael Wood that he will progress the recommendations of the Tripartite Working Group on creating better protections for contractors. 
Wood has also signalled that among the rights the legislation will confer will be the right to participate in a fair pay agreement.
The Group reported in December last year. Its principal recommendation is to revise the legal definition of "employee" to draw a stronger distinction with people who are in business on their own account. It presented the factors pertinent to this distinction in table format, a summary of which is on the right.
| | |
| --- | --- |
| Genuine self-employed contractors | Employees |
| Are responsible for managing their business operations, including decisions about the best use of labour and capital to maximise productivity | Have a limited ability to influence the overall productivity of the business beyond their own effort |
| Can contract with other businesses and maintain a varied client base | Have limited ability to work for other organisations |
| Generate gains that accrue to their own business | Any business gains accrue to the hiring entity |
| Have business resources to assist in providing services (these may be supplemented by the hiring entity) | Are not required to provide significant resources to enable the work to be carried out (requiring someone to own assets or equipment as a condition of the contract does not make that person a contractor). |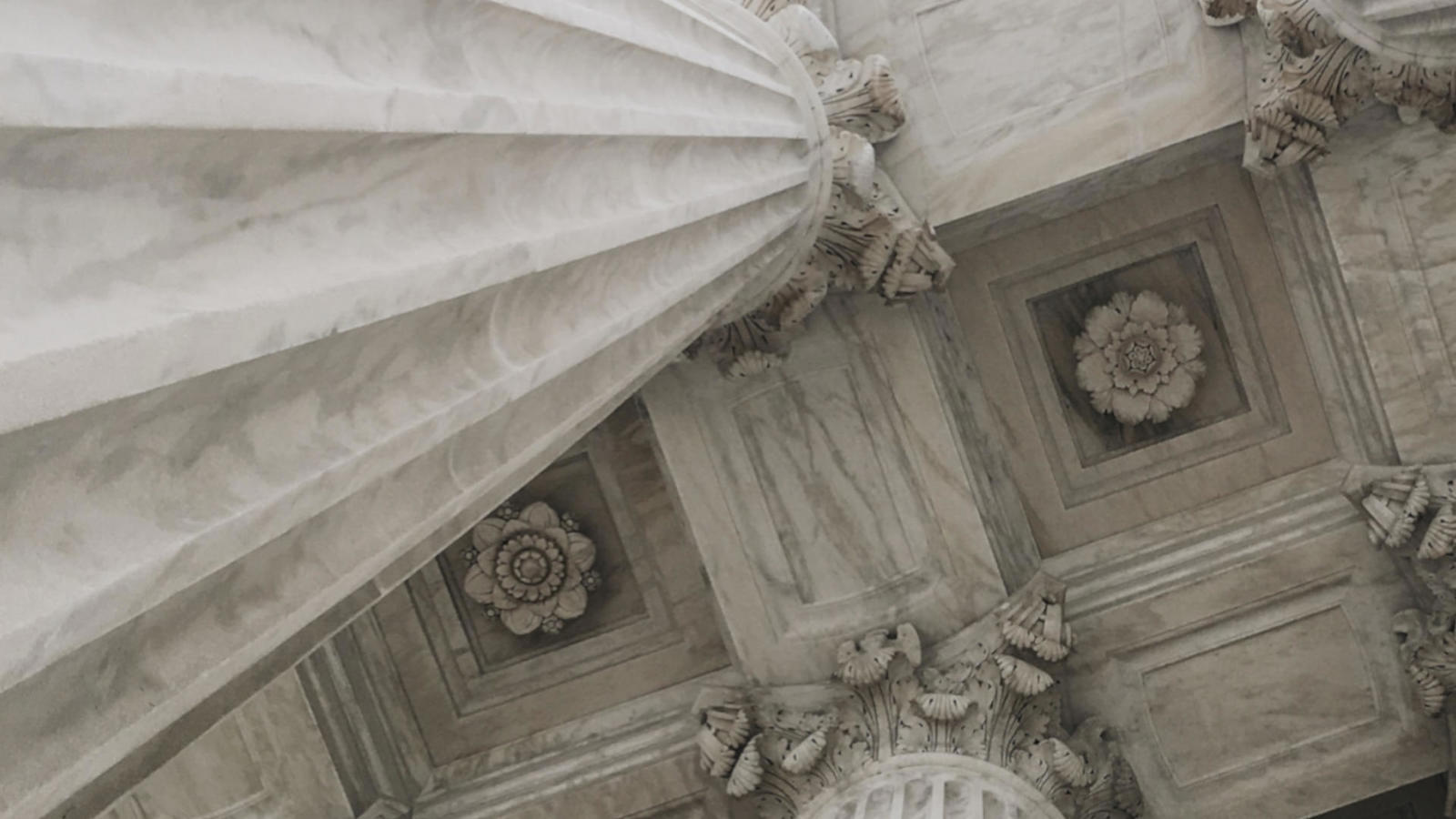 "Poster woman" cleared to seek further damages for forced resignation
A woman who was awarded AU$200,000 last year (the maximum amount possible) after sustaining "serious and prolonged psychological injury" when her photo was used in a workplace safety poster featuring sexual innuendo can now chase more than AU$1m in further damages for forced resignation.
Her employer, Sydney Water Corporation, tried to forestall the action but a full bench of the Fair Work Commission found that the woman had felt she had no choice to resign because of her employer's "prolonged indifference" to the poster incident.
Among the findings were, although Sydney Water had not sought, requested or procured the woman's departure, that did not mean its acts or omissions were not the principal contributing factor in her decision.
See the decision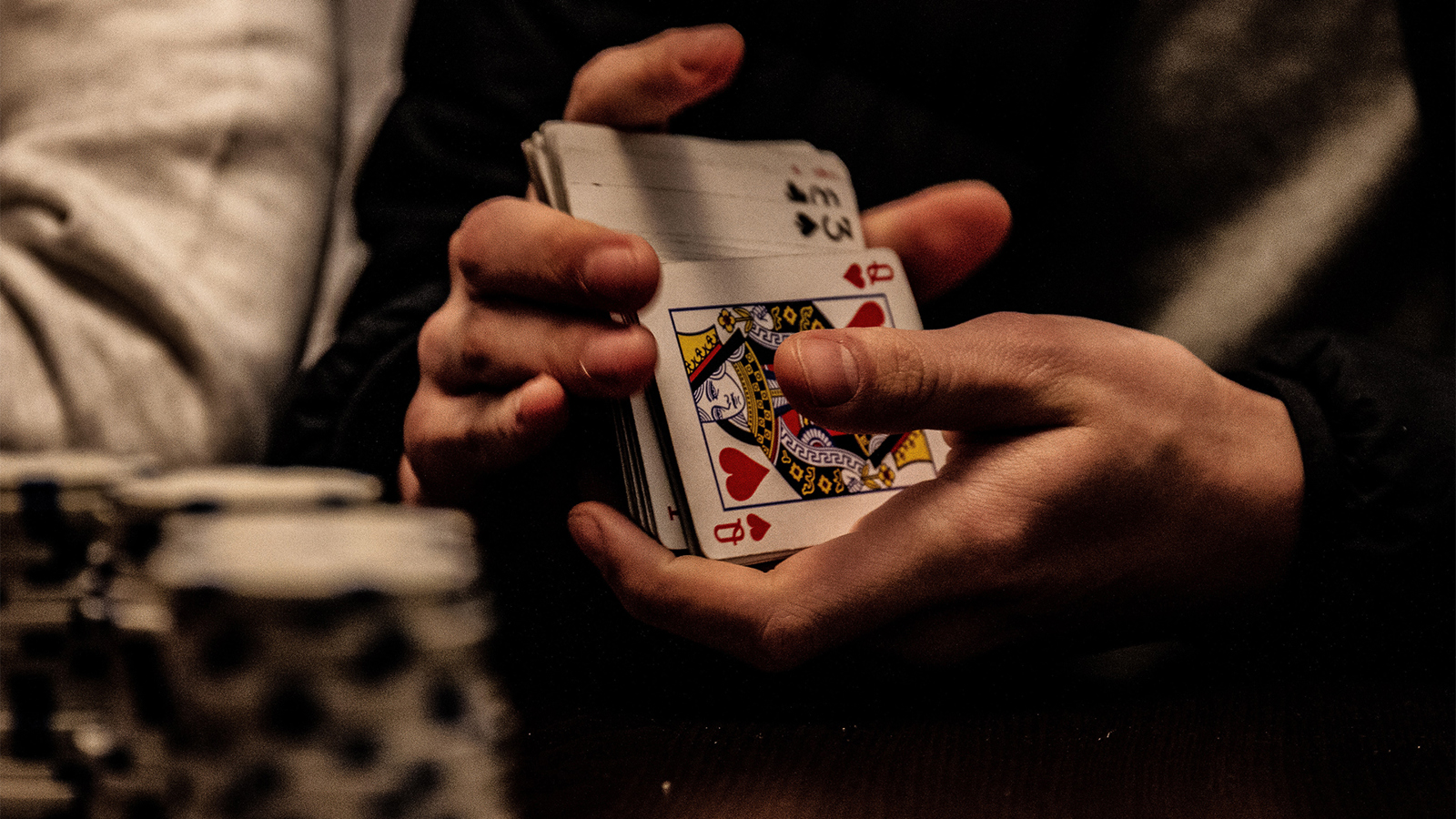 The 'Great Reshuffle'
Staff turnover across New Zealand from April 2021 to end of March 2022 increased to 58.2% – up 10 percentage points from the previous two years, according to a survey by MyHR of 1,250 New Zealand businesses, covering 27,000 employees.
The highest increases in turnover were in IT, scientific and technical services, healthcare, education and hospitality.
Other findings were that Otago has the highest average salary at $70,838 followed by Taranaki on $68,183 and Auckland on $64,650. Lowest payers were Manawatu-Whanganui followed by Waikato and the Hawkes Bay.
Read the article
Three crises businesses will need to manage to attract and keep talent
Recruitment firm Robert Walters has identified three "living crises" that businesses will need to manage to attract and retain talent in the post-pandemic "Great Reshuffle. The findings are based on a UK survey of 6,000 professionals.
The cost of living crisis: only 5% of respondents said they had generous disposable income, and just over 25% felt able to save while 14% were living payday to payday, and 8% were supplementing their wages with "side-hustles".
The mental health time bomb: 30% said long-term working from home had created mental health issues yet 87% were reluctant to give away the option entirely.
Robert Walters CEO Toby Fowlston said:
"It is taking us all some time to settle into the new norm. Pre-Covid we had no qualms about doing the food shop, laundry, or gym session either after work or on the weekend – but now that we have had a taste of 'lockdown working' we are not quite sure how our working patterns play out in a hybrid world."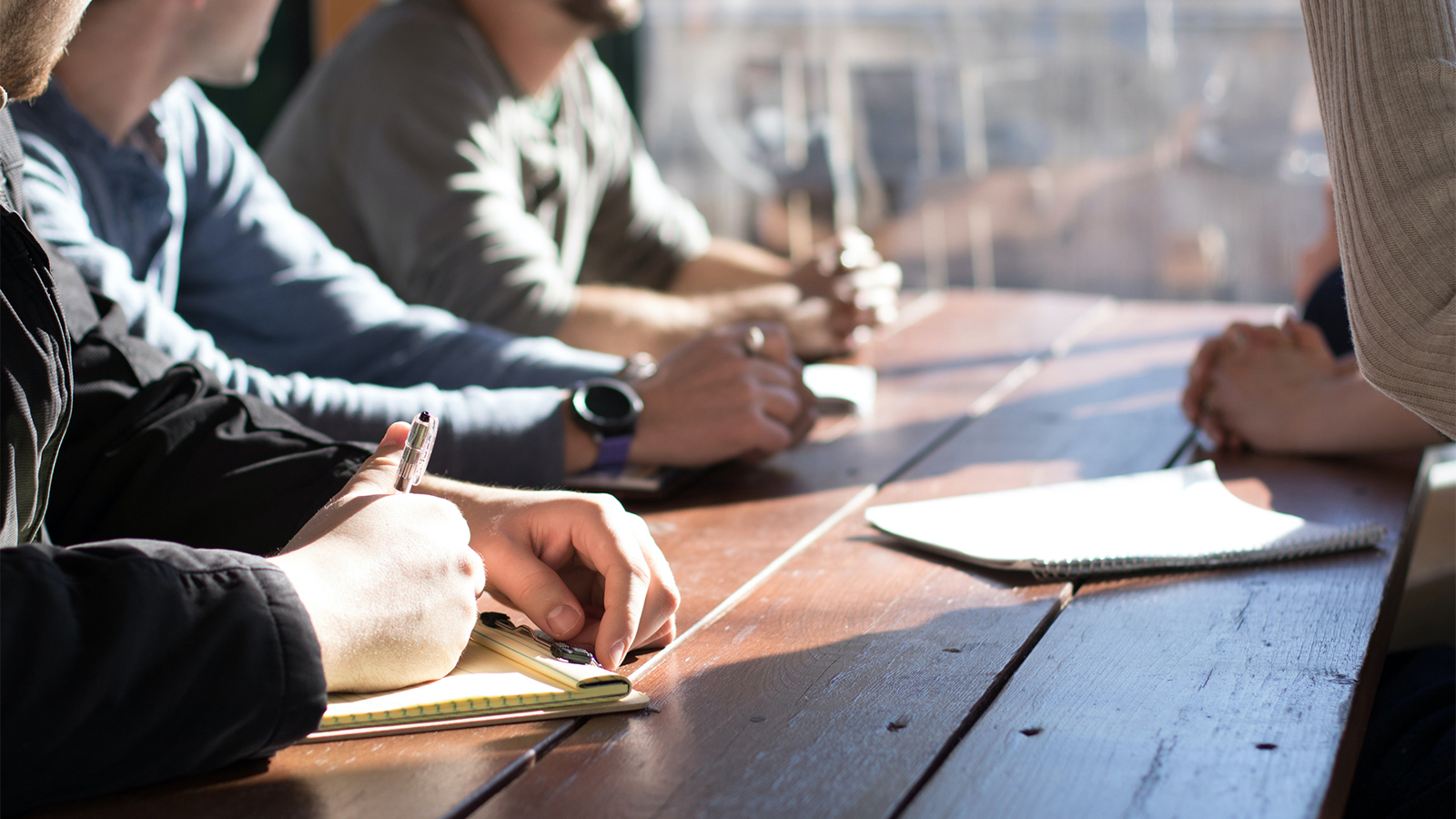 "The pressure to 'balance it all' in a flexi-world – mixing our pre and post Covid behaviour – is what is causing the general mental health fatigue, and I think senior leaders can be more vocal on this to help take the pressure off."
Purpose before profession: 51% of those surveyed said it was important that a company's values aligned with their own, identifying workers' rights (66%), diversity, inclusion and equality (62%), mental health awareness (59%), climate control (34%), political matters (29%), and charitable clauses (27%).
Fowlston again: "Increasingly we are seeing more professionals be more selective about where they work – not because of the salary, job role, or career path, but because of what the company stands for. It is no longer 'I work for an employer, but that employer works for me."
Read the article
UK Employment Tribunal rules that calling a man "bald" is sex-related harassment
A man called a "bald c***" by his supervisor during an argument at his West Yorkshire workplace has won a claim in the Employment Tribunal for sex-related harassment.
The Tribunal, a panel of three men, all of whom owned to a level of baldness, found the term "bald" can constitute gender discrimination as hair loss is far more prevalent among men than women. 
The judgment noted that, although "industrial language was commonplace on this West Yorkshire factory floor", the supervisor had "crossed the line by making remarks personal to the claimant about his appearance".
Read the article
Breaching a record of settlement
An employer has been ordered by the Employment Relations Authority (ERA) to pay penalties of $12,000 for breaching a record of settlement with a former employee by having a "confidential" conversation about the employee with an HR advisor at the employee's new company.
The CEO's defence was that he thought he could speak freely because there was no non-disparagement clause and the discussion was confidential.
The $12,000 was 60% of the maximum penalty available to the ERA.
See the ERA summary
Chapter 2
Health & safety
Court finds WorkSafe misapplied the HSW Act in Whakaari prosecution
The Auckland District Court has dismissed a charge brought by WorkSafe against the National Emergency Management Agency (NEMA) in relation to the Whakaari/White Island eruption, finding that WorkSafe misapplied the Health and Safety at Work Act.
WorkSafe brought the prosecution under section 36(2), which places a duty on PCBUs to ensure that no-one is put at risk from work carried out as part of the conduct of the business or undertaking, claiming that NEMA had not appropriately communicated the risks associated with visiting Whakaari/White Island. 
But the Court found that s 36(2) was not engaged as NEMA "did not carry out any work physically on Whakaari, it did not send workers to Whakaari, it never placed any person on Whakaari". 
View the decision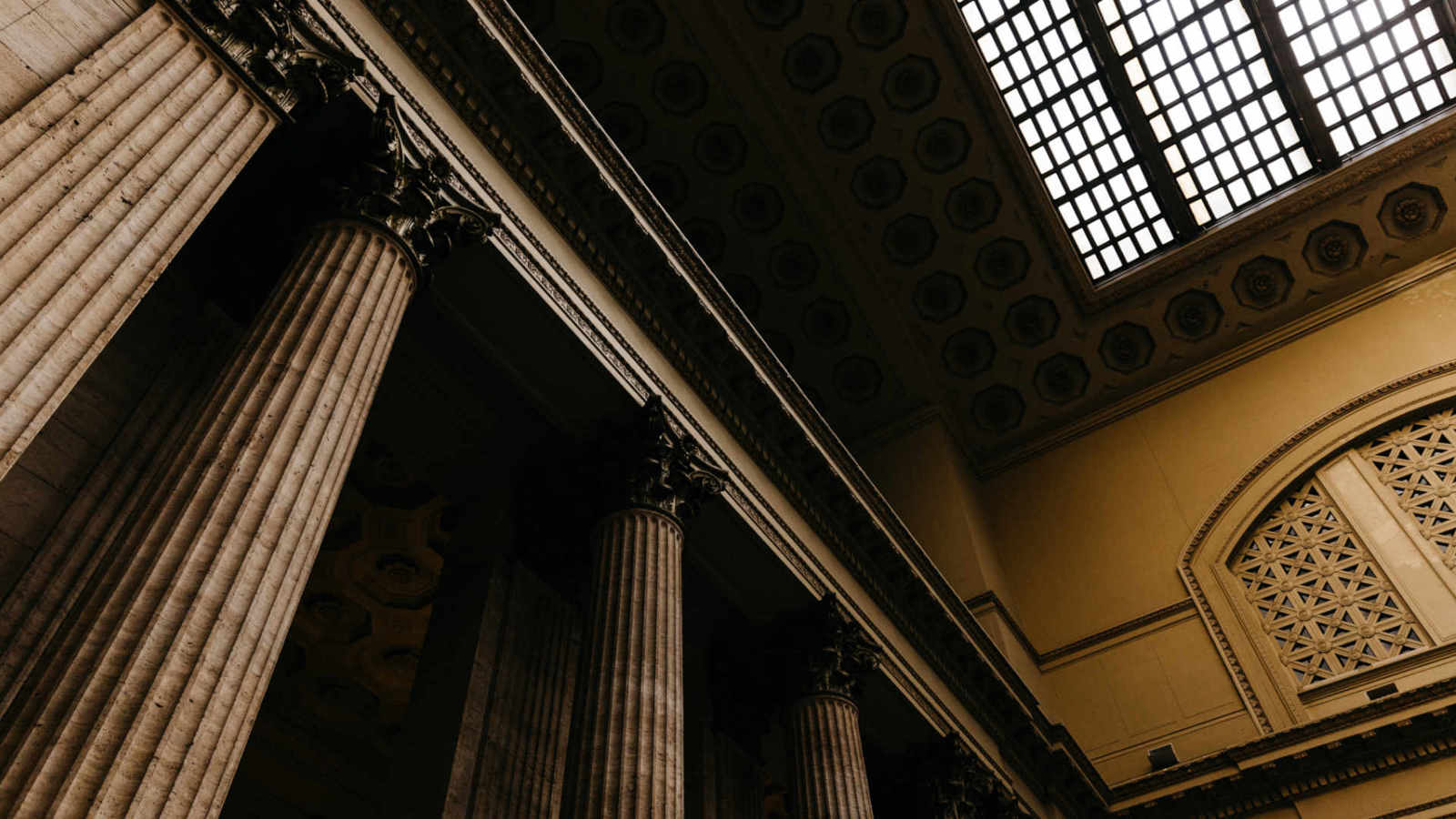 Prosecutor sues employer for PTSD developed at work
A prosecutor at the Victoria Office of Public Prosecutions (OPP) has successfully sued her employer for post-traumatic stress disorder (PTSD) developed as a result of prosecuting serious sex offences. 
The requirements of the role, which included viewing graphic material and meeting with victims, led the woman to become hyper vigilant and paranoid over the safety of her own child, developing PTSD symptoms and eventually being diagnosed with a psychiatric injury. 
The High Court of Australia found that OPP was negligent in that, while it had a vicarious trauma policy, it was neither well known nor implemented. 
This case serves as a reminder that workplace health and safety does not stop at physical risk.
Read the article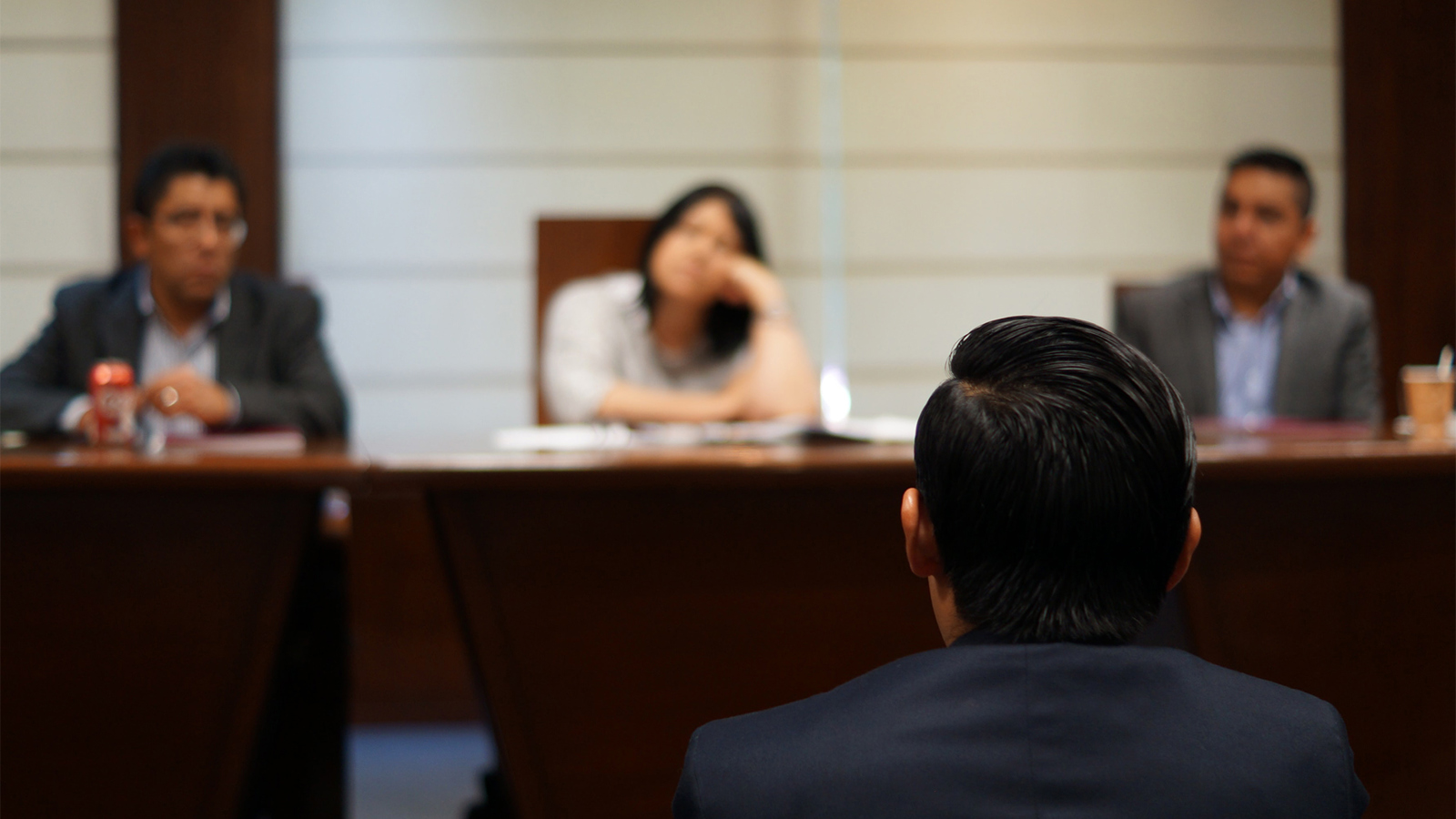 "Organisational blindness" led to Pike River tragedy
A PhD thesis into the management culture behind the Pike River mine explosion has identified three forms of organisational blindness, which allowed the company to continue to believe that they could safely and economically extract quality coal from the site:
illusion of certainty – avoiding uncertainty, promoting a tendency to focus on the short term
inductive cognitive bias – taking into account only the evidence which supports your belief, leading to overconfidence and misplaced optimism, and
a single, top-down mindset from management and the board, which is intolerant of alternative views or questions.
The research is based on 6,000 pages of testimony given to the Royal Commission Inquiry by CEO Peter Whittall, his predecessor Gordon Ward, and the company Chair, John Dow, and on witness accounts in Rebecca Macfie's book on the disaster.
Read the article
Cyclist's death causes companies to commit to enforceable undertakings
Downer New Zealand Ltd and McConnell Dowell Construction Ltd have entered an enforceable undertaking after WorkSafe found their failure to provide an appropriate traffic management system on a temporary route associated with the Christchurch Southern Motorway extension had resulted in the death of a cyclist.
Enforceable undertakings, which must be agreed by WorkSafe, are an alternative to prosecution and generally entail some form of public benefit. 
The two companies have entered joint commitments costing over $1.6m. These include reparations to the victim's family and a range of initiatives to promote cyclist safety.
View the press release
Business Leaders' Health & Safety Forum on effective mental health intervention
The Business Leaders' Health & Safety Forum has produced an eight page analysis on the international research into the effectiveness of different mental wellbeing interventions at work. Those deemed most effective are:
worker inclusion – a sense of being heard and being involved in decision making affecting work is key
flexible working – because it reduces work life/personal life tensions
financial literacy initiatives – reduce a vulnerability, particularly for younger workers
employee autonomy – lack of autonomy is a stressor for all workers and especially troubling for those aged 25 and older
buddying at on-boarding or inductions
organisational justice – perceptions of being treated fairly across all areas of the organisation are integral to wellbeing
exercise breaks from sitting – light activity can reduce depression symptoms by 10% and anxiety by 15%
participation and wellbeing pathways – New Zealand research has established that the Five Ways to Wellbeing programmes created by the New Economics Foundation have shown "moderate levels of effectiveness", in particular the Take Notice and Keep Learning
integrated physical and mental wellbeing interventions, and
Cognitive Behaviour Therapy (CBT) – if access is easy and it includes physical wellbeing elements.
The report says the jury is still out on mental health apps, mental health first aid training and resilience programmes.
The Forum will update the resource regularly.
Read the Forum's report
Swathe of changes to model Work Health and Safety Act
Australia has substantially strengthened its model Work Health and Safety Act (WHS Act) and regulations to pick up the recommendations of the independent Boland Review. Key amendments include:
identifying psychosocial risks associated with psychological injury and control measures to manage them
prohibiting insurance against WHS penalties
allowing worker health and safety representatives to attend H&S courses of their choice, and
enabling inspectors to require documents to be produced and questions answered within 30 days.
Some of the larger states have already adopted some of the changes and others are expected to follow. 
The Boland Report recommendation that industrial manslaughter be made an offence in the model Act was not adopted by the Morrison Government, but will be under the Albanese Government as it was a policy in the Labor Party's election platform. 
Other Labor Party health and safety policies included: allowing unions and workers (or their families) to initiate prosecutions for a WHS breach (rather than leaving it to the regulators), and shifting the onus onto companies and officers accused of WHS breaches to prove they took all reasonably practicable steps to prevent the incident occurring. 
View the Labor platform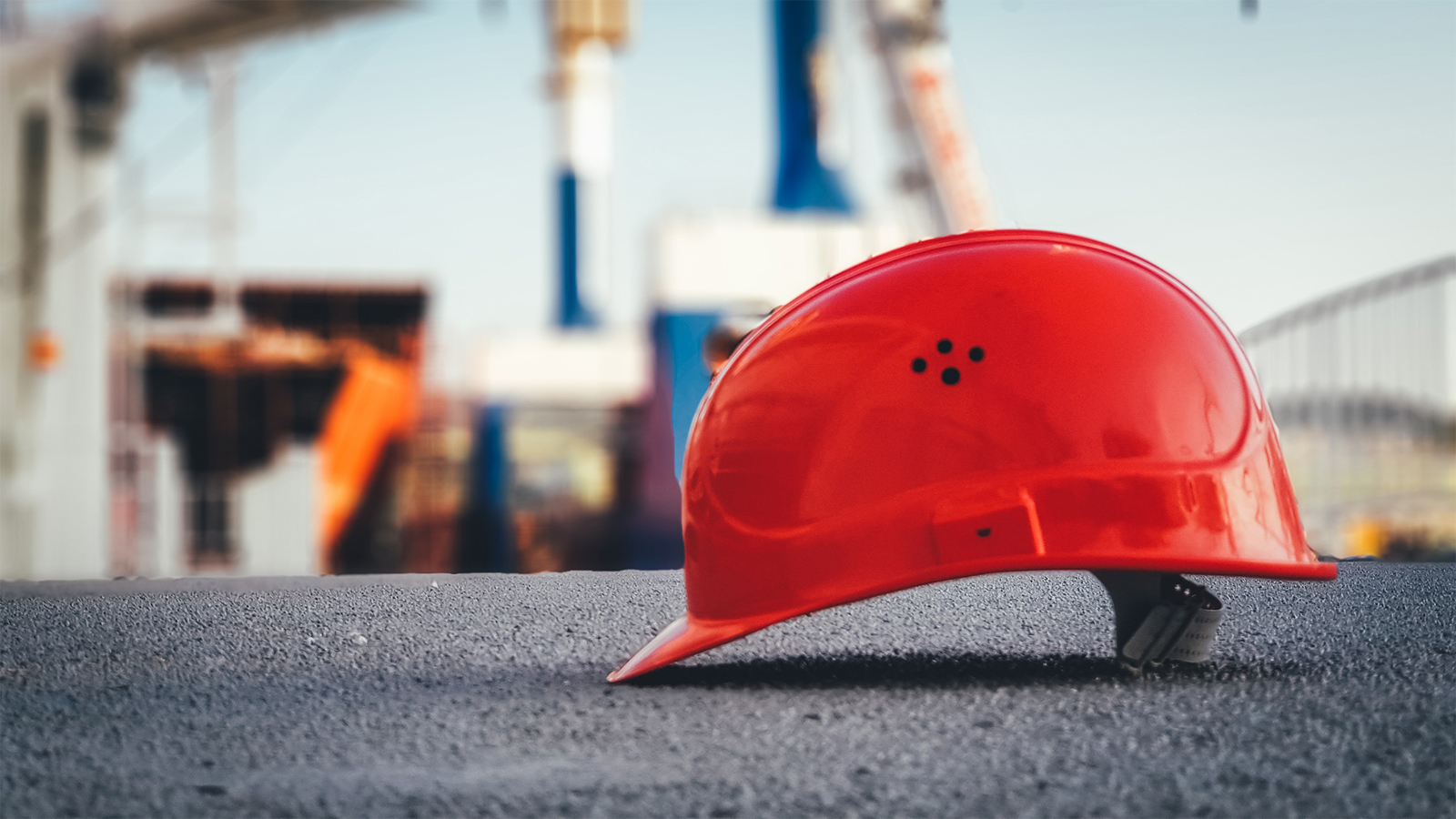 Petition to recognise workplace bullying in the HSW Act
The Education and Workforce Committee has received an online petition, signed by more than 3,000 people, calling for Parliament to amend the Health and Safety at Work Act 2015 to create a formal jurisdiction where bullying complaints can be heard, and to provide training for professional and independent investigators.
See the announcement 
New working age immigration policy settings
At the centre of the revised immigration settings, which took effect on 4 July 2022, is the new Accredited Employer Work Visa, which requires that incoming workers are paid the median wage, initially set at $27.76 an hour. 
This will be subject to a streamlined process which the Government expects will cut processing times to less than 30 days. 
The objectives driving the policy rebalance were to attract the skills New Zealand needs while reducing our reliance on temporary migrant labour (now the highest in the OECD, having risen 144% between 2012 and 2019), and to ensure that migrant workers are not exploited.
The second significant change is the Green List, which gives highly skilled and in demand workers a faster and simpler route to residence. Roles will be in two categories:
those which offer immediate residency, and
those which offer residency after two years work.
The List currently has 56 roles in Category One and 29 in Category Two. It will be reviewed after 12 months, then every three years.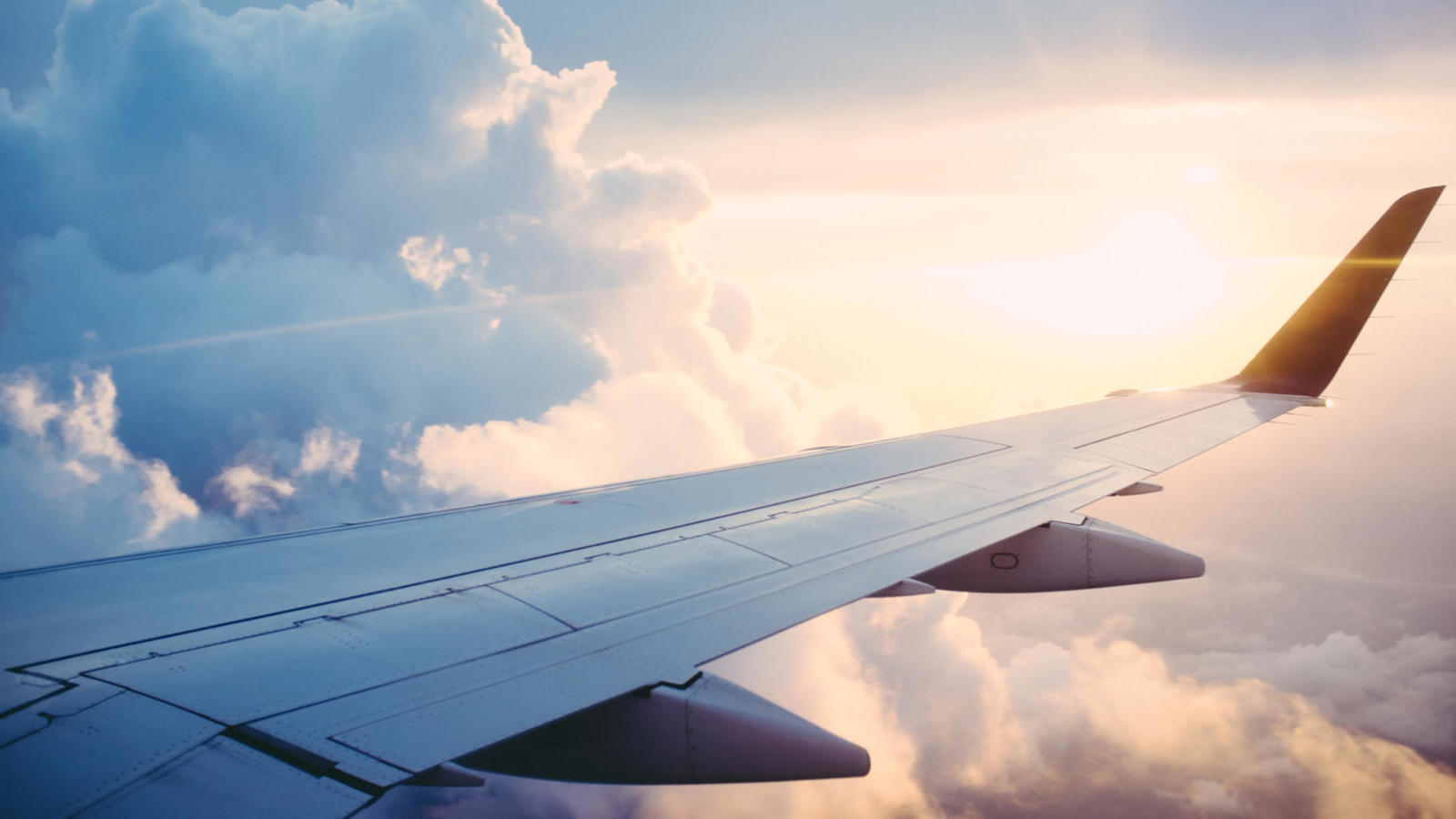 Specific sector agreements will be negotiated to allow those sectors which have relied on cheap imported labour (meat processing, seafood, aged care, hospitality, building and construction) to recover from the pandemic, raise their wage structures, improve working conditions and put "significant efforts" into training and attracting New Zealanders into their industries.
See the PM's speech: press statement